Earth's Only Truly Immortal Creature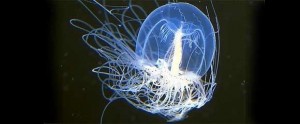 Earth's only immortal creature looks startling familiar, having a striking ressemblence to Avatar's small floating creatures know as the 'Seeds of the Sacred Tree of Eywa.' On earth, these creatures live in the oceans and are classified as a type of jellyfish known as the turritopsis nutricula. Like most jellyfish out there, this species has two distinct phases of life, its immature stage when it lives as a stalk with tentacles. This stage is known as the polypoid stage. Later, the animal matures into its medusa or mature stage like the photo here where it resembles a typical jellyfish with the umbrella torso and tentacles from the bottom. The normal life-span of a jellyfish is between a few hours or in larger species a few months. Only the very largest jellyfish live over a year–with one notable exception, the immortal turritopsis nutricula. This unique creature is able to live for thousands or millions of years without dying. The key to its immortality is its ability to switch continually back and forth between its two life stages of polypoid and medusa. When it makes this switch, it flushes out all of its cells and regenerates new ones, living in one state or another until its life is nearing its end, then switching forms once again and regenerating new cells.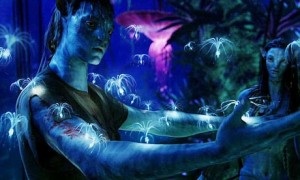 What does this mean to humanity's quest for immortality? I suppose everyone might answer this question differently, but to me it means that the key is in regenerating new cells. Imagine what it would mean to revert completely to a pre-puberty stage every 30 years, then revert back again just to regenerate new cells? I can just imagine what that would be like for most of us.